50th Anniversary Edition Trans Am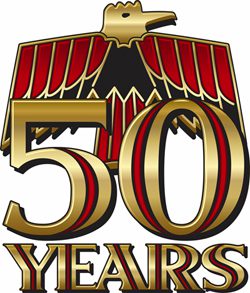 The 50th Anniversary Trans Am Edition is a one-of-a-kind endeavor, limited to only 8 convertibles and 8 hard tops, which captures the DNA of the original '69 with a modern look and feel. With the current technology of the modern day automotive platform, we deliver reliable, dependable performance enhancing the retro styling and optional engine packages from 450hp to over 1000hp. Custom throwback interior, retro gauges, carbon fiber body panels, functional Ram Air, advanced braking/suspension systems, painted graphics and more. The 50th Anniversary Edition Trans Am gives enthusiasts a slice of the past with modern-day performance and an enhanced driver experience.

Full Carbon Package includes: Ram Air Snorkel Hood, Fenders, Fender Extractors, Front Fascia, Front Splitter, Rear Fascia, Rear Diffuser, Deck-lid, Rear Spoiler, interior door panels
Painted Graphics Package: Full Body Stripes, Fender Graphics
Wheels/Tires
 Modern Rally II (original style)
20×10 – Front with Michelin Pilot Super Sport 285/30/20
20×11 – Rear with Michelin Pilot Super Sport 305/30/20
Suspension
1″ Lowering Spring & Performance Sway Bar Package
Optional:
Brembo Performance Caliper & Rotors
Cross Drilled 380x34mm 2pc Rotors Front
Cross Drilled 380x24mm 2pc Rotors Rear
6 Piston Radial Mount Caliper Front
4 Piston Radial Mount Caliper Rear
Ceramic Protective Coatings
The 50th Anniversary Edition is offered in the following performance packages:
Stage I 600hp
Stage II 700hp
Stage III 800hp
Stage IV 1000hp
Outlaw Edition – A New Classic


The Outlaw Edition incorporates design ques from the '70 through the '79 Trans Am. A Retro seat package, refaced gauges, traditional Snowflake wheels wrapped in Goodyear Eagle F1 tires with optional white letters, exterior carbon body panels, the iconic shaker hood, "Screaming Chicken", optional glass t-tops, painted graphics and an assortment of performance packages to choose from. The Outlaw Trans Am gives enthusiasts a taste of the 2nd generation Trans Am on a modern platform. A retro style with modern-day reliability. Truly a unique driving experience.

Full Carbon Package includes: Hood, Shaker Scoop, Fenders, Fender Extractors, Front Fascia, Front Splitter, Rear Fascia, Rear Diffuser, Decklid, Rear Spoiler, interior door panels
Painted Graphics Package:
 Full Body Stripes, Fender Graphics
Wheels/Tires
 Modern Rally II (original style)
20×10 – Front with Michelin Pilot Super Sport 285/30/20
20×11 – Rear with Michelin Pilot Super Sport 305/30/20
Suspension
Lowering Spring package with heavy duty performance sway bars
Optional Equipment Includes:
T tops
Stereo Upgrades
Ceramic Protective Coatings
Clear Bra
Tinted Windows
Michelin Pilot Sport 4S
Performance Caliper & Rotor Pkg:
Cross Drilled 380x34mm 2pc Rotors Front
Cross Drilled 380x24mm 2pc Rotors Rear
6 Piston Radial Mount Caliper Front
4 Piston Radial Mount Caliper Rear
The Outlaw Edition is offered in the following performance packages:
Stage I 600hp
Stage II 700hp
Stage III 800hp
Stage IV 1000hp